We offer an initiation to sailing trip for a group of 3 to 20 people on boats of around 8m at the rate of 3 to 5 people and 1 skipper per boat. This program can be tailor-made. Each person receives a brief explanation of the course as well as a nomenclature of nautical terms with explanations in French or English.
Our outings are possible for half-day or full day :
Prices:
1/2 day (about 4h) = fr. 400.- including 1 boat + 1 skipper
1 day (about 7h) = fr. 600.- including 1 boat + 1 skipper
We include an apero on the boat
1/2 day sailing trip
Departure from Ouchy  for an initiation to sailing trip with an exceptional view from the lake. Approximately 4 hours of navigation and return (e.g. 9:00 a.m. to 1:00 p.m. or 1:00 p.m. to 5:00 p.m.).
1 boat + 1 skipper for half a day Sfr. 400.- (4 people maximum + 1 skipper) - an aperitif is offered on the boat by the sailing school of Ouchy
1 day sailing trip + wine testing
Departure around 10am from Ouchy on the sail boat to the direction of Lutry,
possible wine tasting in a local cellar (Saturday only) or tasting of perch fillets on a terrace in the old town or other activity of your choice. Return at 2 p.m. from Lutry and arrival at 4.30 p.m. - 5 p.m. in Ouchy - an aperitif on the boat is offered by the Ouchy sailing school 
1 boat + 1 skipper for the day Sfr. 600.- (4 people maximum + 1 skipper)
Also possible with more boats
Children are allowed and other itineraries are also possible according to your wishes. Please contact us for more information.
Of course, the number of boats is related to the number of people.
We remain at your disposal for any other questions.
On request, we can also organize an aperitif and buffet on a harbor terrace, a wine tasting nearby or a visit to the region and the Olympic Museum.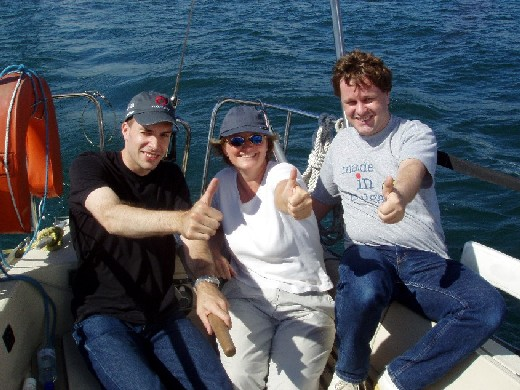 SAILING SCHOOL - LAC SAILING PERMIT (CAT. D) - MOTOR BOAT PERMIT (CAT.A) - SAILING COURSE - MOTOR BOAT COURSE - SWISS SEA PERMIT -
LAUSANNE – LUTRY – PAUDEX – OUCHY – EPALINGES – RENENS – PULLY – PRILLY – PREVERENGES – ECUBLENS – ST SULPICE – ECHANDENS – MORGES